What's Covered In This Review
In this review, we'll cover the following information on the Jackson National Life OptiMAX One Fixed Annuity:
Product Type
Fees
Current Rates
Realistic long term return expectations
How it is used
How it is most poorly used
Annuities can be complex. That's where having an Annuity Investigator who loves math comes in.
We make the complex, simple.
If you are considering the purchase of a fixed annuity because you want to be sure that you'll have retirement income that lasts throughout your retirement years, then the Jackson National OptiMAX One annuity could be a viable option for you. One reason for this is because this product offers several guarantees, both during the savings, or "accumulation" phase, as well as during the time that you'd be receiving your income.
But, before you make any kind of commitment to buy this annuity, we recommend that you first get a clear idea of just exactly how it works, as well as how it may – or may not – fit in with your overall financial goals. Then, once you have done so, you will either be much more comfortable in moving forward with the Jackson National OptiMAX One, or with going with another alternative.
Throughout the past several years, fixed annuities have become quite popular, especially for those who are seeking a set rate of growth and safety of principal, along with a guaranteed lifetime income that can't be outlived.
Yet, while these types of guarantees may be reassuring, keep in mind that due to the historically low-interest rate environment that we've been living in for the past decade or so, the growth that you ultimately get may not even be enough to keep pace with inflation.
Plus, annuities are considered to be very long-term commitments. So, unless you are completely sure at this moment that this is the annuity for you, then you could also run the risk of purchasing this annuity, and then change your mind down the road – in which case it could cost you a hefty surrender penalty if you want to get out of the annuity.
This review is here to help you with understanding not just the "highlights" of this annuity – which your financial advisor or a seminar presenter may have presented you with – but also the elements of the annuity that may be real drawbacks. Knowing the whole story can help you to better determine where this annuity may be strong, as well as where it could end up falling short.
Annuity and Retirement Income Planning Information That Can Be Trusted
If you have never visited our website, we'd like to welcome you to AnnuityGator.com. We are an experienced team of financial professionals who are focused on offering highly comprehensive and unbiased annuity reviews. We've been focusing on doing this for many years – much longer than many of the other "copycat" websites that you may have run across in your quest for annuity information.
Because we have a great deal of experience in offering annuity reviews, we've become a trusted source of information for people who are considering the purchase of an annuity, but who may also need more information in order to make this important decision.
If you have run across other annuity-related websites, it is possible that you've noticed a pattern with certain sites that tend to promise you the world – such as low fees, high-income payouts, and/or quick quotes. But in reality, this is really just simply their way of luring you in and asking you for your contact information.
Unfortunately, while these claims can sound appealing, they are only telling you part of the overall story. So, before you move forward and shift what could be a significant portion of your savings over to this – or any – annuity, just be sure that you have all the facts.
This annuity review is here to help you with sorting out the details – both the good and the bad – and it will provide you a nice clear path to assist you in wading through all of the "fine print" that is typically associated with annuities.
So, if you're ready to start, let's get started!
Jackson National OptiMAX One Fixed Annuity
| Product Name | OptiMAX One |
| --- | --- |
| Issuer | Jackson National Life |
| Type of Product | Fixed Annuity |
| Standard & Poor's Rating | AA (Very Strong) |
| Phone Number | (877) 565-2968 |
| Website | www.jackson.com |
Opening Thoughts on the Jackson National OptiMAX One Fixed Annuity
Jackson National Life Insurance Company has been in business since 1961. While it initially began as a smaller, family run business, other the years the company has grown substantially – particularly in the area of fixed and fixed index annuities. In fact, for 2016, Jackson National was ranked as the number one seller of annuities in the United States (per LIMRA).
The company is also considered to be one of the 50 largest individual U.S. life insurance companies, as ranked by total statutory assets. Broken down, Jackson National ranks as the:
8th largest U.S. life insurance company ranked by total statutory assets
15th largest U.S. life insurance company ranked by general accounting assets
18th largest U.S. life insurance company ranked by statutory surplus plus asset valuation reserve and interest maintenance reserve.
Given all of this, suffice it to say that Jackson National is a strong and solid insurer. And, it will likely continue on its upward path, as fixed and fixed index annuities have become so incredibly popular over the past few years, due in large part to market volatility.
For example, with a fixed annuity, you can be assured that your principal is protected and that the funds that are inside of the annuity account will grow at a set rate of interest. However, that being said, because rates have been so pitifully low lately, it isn't likely that your money will go up all that much in value, in turn, equating to a relatively paltry amount of income in retirement.
With this in mind, it is all that much more important that you weigh out the pros and the cons of this annuity before signing a Jackson National OptiMAX One application (or any fixed annuity application, for that matter). That way, you'll know what you're getting into.
Before we get into the gritty details, here are some necessary legal disclosures…
This is an independent annuity product review. It is not a recommendation to purchase or to sell an annuity. Jackson National Life Insurance Company has not endorsed this review in any way, nor do we receive any type of compensation for providing this review. This annuity review is meant solely to be an independent review at the request of our readers so that they may see our perspective when breaking down the positives and the negatives of this particular annuity. Prior to committing to the purchase of any type of insurance and/or investment vehicle, it is critical that you do your own due diligence, and that you also talk with a properly licensed professional if you have any questions that relate to your specific situation. All of the names, materials, and marks that have been used in compiling this annuity review are the property of their respective owners.
For additional information on how to compare fixed annuities so that you can decide which may be the best on for you, click here in order to obtain our free annuity report.
How Jackson National Describes the OptiMAX One Fixed Annuity
Based on the product literature from Jackson National, the MAX series of fixed annuities can provide you with:
Principal Preservation
Competitive Interest Rates
Your choice of interest rate guarantee periods
Tax-deferred interest accumulation
Options for guaranteed retirement income – which includes a lifetime income option
These annuities are designed for providing a secure retirement income, as well as the tax-deferred accumulation that can continue to grow and compound until the time you withdraw it.
The product brochure even goes so far as to show the difference between taxable growth versus tax-deferred.
There are also some other features that you could add to the OptiMAX One annuity, including an extended care benefit, and a terminal illness benefit – which would allow you to withdraw funds from the annuity, without penalty, if you required extended care in a hospital or nursing home, or if you were diagnosed with a qualifying terminal medical condition.
How a Financial Advisor Might "Pitch" This Annuity
The OptiMAX offers some nice benefits – including a guaranteed interest rate period. So, you do have a lot of certainties if you opt to purchase this annuity. This predictability is likely one of the key aspects that a financial advisor and/or seminar presenter focused on when showing you this annuity option.
Today, one of the biggest concerns on the minds of retirees is that of running out of income in retirement. So, this annuity, with its lifetime income payout option, can certainly help in alleviating that fear.
But that isn't the whole story.
If you have been offered this annuity by a commissioned insurance or financial sales rep, it could be that he or she highlighted the positive features of the OptiMAX One, while possibly leaving out some of its potential drawbacks.
For instance, if you look a tad more closely at the "small print," you'll notice that in terms of this annuity's "competitive interest rate" feature, that the rate could be less in later years that it is initially. So, this means that you could end up with an even lower rate in the future on this annuity – once you've already locked in your purchase.
On this fixed annuity contract, the interest rate guarantee is for one year (on the standard contract). Optionally extended guarantee periods of 3 or 5 years are also available, but according to the product website, these are "subject to availability."
In fact, according to the company itself, "The initial interest rate credited to the 3- and 5-year extended guaranteed periods will be lower than that credited to a contract with a 1-year rate guaranteed period." So much for a long-term set return.
When it's all said and done, the Jackson National Life website states that, even though there is a rate guarantee, "The guaranteed minimum interest rate will be declared each calendar year and will fall between 1% and 3%."
And, although you can still compound your returns tax-deferred over time, the truth of the matter is that this is a feature that is found on all annuities – so it's really nothing stellar to write home about when it comes to the OptiMAX One.
So, if you aren't yet 100% sold on this annuity, it's easy to see why. Better to have a good feel for how it works now, rather than later – when it could be too late to get all of your money out. With that in mind, if you do happen to have any additional, more in-depth questions about the Jackson National OptiMAX, please feel free to reach out to us via our secure contact form here and one of our annuity experts can walk you through and answers.
In addition, if you'd like to read up on how annuities work – as well as the things that you need to know before you purchase an annuity – then just simply click here in order to instantly receive, with no obligation, our free report on what you need to know prior to purchasing an annuity.
What About the Fees on the Jackson National Life OptiMAX One Annuity?
Just about any financial or insurance product is bound to have some fees – and the Jackson National OptiMAX One annuity is no different. Fixed annuities will oftentimes have an upfront commission, much of which goes to the agent who sold you the annuity. There are also ongoing administrative charges. Check the Jackson National Life OptiMAX annuity prospectus or website for more details.
As with most other annuities – fixed, indexed, and variable – the Jackson National MAX annuities also have several years of surrender charges that will be incurred if you decide to withdraw all (or even some) of your money.
For example, you can take out up to 10% of the contract value at any given time without a penalty. But, withdraw out any more than that during the first six years, and you'll find yourself paying a fee.
Jackson National MAX Fixed Annuity Series Surrender Charge Schedule
| Completed years since receipt of each premium payment | 0 | 1 | 2 | 3 | 4 | 5 | 6 |
| --- | --- | --- | --- | --- | --- | --- | --- |
| Withdrawal / Surrender Charge % | 6% | 5% | 4% | 3% | 2% | 1% | 0% |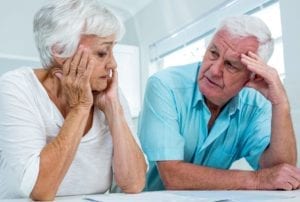 The Annuity Gator's End Take on the Jackson National Life OptiMAX One Fixed Annuity
Where it works best:
This annuity will typically work best for those who:
Have a shorter planning time horizon
Want to ensure protection of principal
Are seeking a guaranteed rate – at least for a certain period of time
Want lifetime income
Where it works the worst:
The OptiMAX One may not fare so well for those who are:
Looking for a higher return
Want to access most or all of their annuity deposits within the first seven contract years
Not looking for, or intending to use the lifetime income feature
But, even given the information about the OptiMAX One annuity, it is difficult to make an across-the-board determination in terms of whether or not certain investors will or won't benefit from this annuity. The only way to really know if this annuity will work for you is to have it tested. We can provide that test for you by using the Jackson National MAX annuity calculator and plugging in figures that are more specific to your particular situation. So, if you'd like more detail as it pertains to you and this annuity, please contact us here via our secure contact form.
You can also get more details on how you can compare the best annuity options for you. Just simply click here so that you can immediately download our free report on how to compare annuities.
In Summary
When you are thinking about the purchase of an annuity, it is essential that you consider a number of parameters before you move forward. That way, you will have a much better idea regarding whether or not the product is right for you. This is particularly the case, as annuities are considered to be long-term financial vehicles.
Fixed annuities can certainly have some nice features, such as protection of principal, and providing a guaranteed lifetime income in the future – regardless of how long you (and your spouse, if applicable) may live.
So that being said, the Jackson National Life OptiMAX One annuity could be a nice addition to your retirement portfolio. However, it could also fall somewhat short – and quite honestly, there may be some better alternatives available to you. This is especially the case if you are looking for a lifetime income option, along with the opportunity to earn a higher return.
So, if you still have any questions about the Jackson National Life Insurance Company OptiMAX fixed annuity, then please feel free to reach out to us through our secure contact form right here.
Has This Annuity Review Sparked Any Additional Questions or Concerns?
Annuities can be somewhat complex products – even the fixed annuities that may not have quite as many "moving parts" as variable or fixed index annuities. But in any case, these financial vehicles can still be somewhat confusing – even for well-informed consumers. In that case, if this review has sparked any additional questions or concerns that you may have, please let us know and we'll be happy to address them.
Likewise, if you noticed that any of the information in this Jackson National annuity review needs to be revised or updated, please give us a shout and let us know that too. We'll be happy to get right on this and make any necessary corrections to the review.
Also, if there are any other annuities that you would like to see reviewed, just let us know, and our team of annuity geeks will get to work on those and have them on our website as soon as possible.
Best,
The Annuity Gator