What's Covered in this American Equity Foundation Gold Fixed Index Annuity Review?
In today's review, we'll be covering the following information on the American Equity Foundation Gold Fixed Index Annuity:
Product type

Fees

Current rates

Realistic long term return expectations

How this annuity is best used

How it is most poorly used
Annuities can be complex. That's where having an Annuity Investigator who loves math comes in. We make the complex, simple.
If you've been thinking about purchasing a financial product that can offer you security, along with an ongoing, lifetime stream of income in retirement, then the American Equity Foundation Gold fixed index annuity may be a good fit for you.
But, before you move full steam ahead and sign on the dotted line with this or any other annuity, it is best if you have a good understanding of just exactly how the annuity works – and how it will, or won't, fit in with your financial goals.
Over the past couple decades, annuities have become extremely popular as a way of providing guaranteed income in retirement – and because of this, the number of financial advisors who are offering them has also increased. This, however, may not necessarily be a good thing. That's because, even though most insurance and financial professionals want to do what is best for their clients, they may not always be offering you the full spectrum of information that you should ideally have prior to purchasing an annuity.
Also, due in part to the fact that many insurance companies are constantly adding new products to their line-up, annuities have become much more confusing than they were already. This means that "hybrid" annuities and other such offerings are overrun with "fine print" about how their benefits work (along with many of the stipulations that you must meet in order to get their true benefits). With that in mind, it is essential to know what you're buying, why you're buying it, and what the ramifications could be if you want to get out of it.
Annuity And Retirement Income Planning Information That You Can Trust
If this is your very first visit here to our website, then we would personally like to welcome you to AnnuityGator.com. We are an experienced team of financial experts who are dedicated to providing you with very in-depth, and nonbiased, annuity reviews. We have been offering these reviews for a number of years – far longer than many of our competitors – and because of that, we have become a well-known and trusted source of information about annuities and how they work.
If you've been in the process of seeking information about annuities online, then it's likely that you've come across a myriad of conflicting details about these products. This, however, is not at all a surprise, because there is literally stacks and stacks of information available, and all annuities are not structured in the same way.
It is also possible that you've recently gone to an annuity seminar where, in return for a free lunch or dinner, the presenter discussed all of the great benefits of the American Equity Foundation Gold fixed index annuity. Getting more details about this annuity may even be what ultimately has led you here to our website.
Even though there are many good websites on the Internet that focus on marketing their annuities, there are also a lot of sites that will try and "lure" you in by offering some pretty bold claims such as:
Highest annuity payouts

Lowest fees

Guaranteed income for life

Top Rated Annuity Companies

Get an Annuity Quote Now!
Even though these claims may sound enticing, it is critical that you verify their validity before you move forward with buying any annuity. In doing so, you may have to read through a plethora of annuity fine print – or you could just read on right now.
If you are interested in learning more about the American Equity Foundation Gold fixed index annuity, then you are definitely in the right place. In fact, dare we say that our website is the only place where you will actually be able to find out all of the details – and not just the bright and rosy ones that are typically discussed in the product brochure.
By learning about the good, the bad, and yes, even the ugly, you will be in a much better position to determine whether or not the Foundation Gold annuity from American Equity is the one for you.
Oftentimes, the insurance sales people who sell fixed index annuities will paint a wonderful picture for you regarding the opportunity to earn a nice return, while at the same time keeping your money safe from market downturns. Unfortunately, they may be leaving out some of the equally – if not more – important details about the possible drawbacks. But this is critical for you to know because the purchase of an annuity could very well take up a large chunk of your hard-earned retirement savings. In addition to that, once you are in an annuity, it can be difficult (i.e. expensive) to get back out.
Just to be clear here, fixed annuities can provide a number of nice benefits, provided that they fit in with your overall financial picture. So, it is key that you know exactly what it is that you are getting into, and why you may be choosing one annuity over a long list of other possible options.
This annuity review is here to assist you with getting a better understanding of all of the small print so that you are more knowledgeable regarding the American Equity Foundation Gold fixed index annuity and why it might work for you in terms of attaining your retirement savings and income goals.
So, if you're ready to begin, let's dive in!
American Equity Foundation Gold Fixed Index Annuity at a Glance
| Product Name | Foundation Gold |
| --- | --- |
| Issuer | American Equity Investment Life Insurance Co. |
| Type of Product | Fixed Index Annuity |
| Standard & Poor's Rating | A- |
| Phone Number | (888) 221-1234 |
| Website | Life.american-equity.com |
Opening Thoughts on the American Equity Foundation Gold Fixed Index Annuity
American Equity Investment Life Insurance Company is a subsidiary of American Equity Investment Life Holding Company. With roughly $48 billion in assets and over 567,000 contract holders, American Equity Investment Life is one of the top indexed annuity providers – and, as of year-end 2016, the company was ranked at the #3 all-time in indexed annuity sales.
The company specializes in designing secure, innovative retirement solutions, and in providing their customers with financial stability. American Equity Life is headquartered in West Des Moines, Iowa. It is strong and stable from a financial standpoint and has received high ratings from the insurer rating agencies, including an A- from S&P and an A- from A.M. Best.
Because of the constant ups and downs of the stock market – particularly over the past decade or so – demand for fixed index annuities has grown a great deal, as they provide a way for individuals to get a set rate of return and keep principal safe, while also providing a lifetime income in retirement that cannot be outlived.
However, proceed with caution because, even though these benefits can initially sound like the best of both worlds, when something sounds "too good to be true," it should ideally be checked out – especially as it relates to your retirement savings. In addition, when it comes to buying an annuity, you don't want to discover the drawbacks of it after you've made the purchase, as based on the surrender penalties for withdrawing annuity funds, it could prove to be an expensive mistake.
Before we get into the gritty details, here are some legal disclosures…
This is an independent product review, and not a recommendation to purchase or sell an annuity. American Equity has not endorsed this annuity review in any way, nor do we receive any compensation for providing this review. This review is solely meant to be an independent review at the request of readers so that they can see our perspective when breaking down both the positives and the negatives of this particular model annuity product. Prior to purchasing any insurance or investment product, you should be sure to do your own due diligence and consult a properly licensed professional if you should have any specific questions that relate to your individual circumstances. All names, marks, and materials that were used for this fixed annuity review are the property of their respective owners.
For additional information on how to compare fixed annuities so that you can decide which may be the best one for you, click here in order to obtain our free annuity report.
How American Equity Describes the Foundation Gold Fixed Index Annuity
According to American Equity
, the Foundation Gold is the "gold standard for a secure retirement."
The company describes the annuity as offering the following benefits:
Safety of Principal

Guaranteed Income

Liquidity

Avoidance of Probate
As a fixed index annuity (FIA), the Foundation Gold allows your money to track a particular market index (or indexes), with the most common being the S&P 500, the S&P 500 Dividend Aristocrats Daily Risk Control 5% Index, and the 10-Year U.S. Treasury Bond.
There are actually ten different value options that you can choose from in terms of having your interest credited on the annuity – and, as with most other FIAs, the Foundation Gold also offers a minimum guaranteed interest rate which will guarantee you a minimum return upon surrendering the annuity.
American Equity offers a choice of index crediting methods, too, including an annual monthly average, an annual point to point, and a monthly point. (But not all of these crediting methods can be used with all of the available indexes).
There is also a bonus offered, which will "vest" over a period of ten years. And, there are some other "bells and whistles" on this product, such as a terminal illness rider and a nursing care rider, which will allow you to access your funds penalty-free in the case of a qualifying illness or nursing home stay.
How a Financial Advisor Might "Pitch" This Annuity
The American Equity Foundation Gold fixed indexed annuity can certainly help you to meet your retirement goals, given its opportunity for index-linked return, as well as protection of your principal in down market times. And, if the lifetime income option is chosen, then you can also count on steady income throughout the remainder of your life.
In fact, when you simply read over the highlights noted above, you may get the feeling that this annuity provides you with the ideal solution for saving and building up funds, and for ensuring you a long-term income in retirement.
Given this, it is likely that an insurance or financial sales person will key in on these particular features, but they may otherwise gloss over some of the other aspects of this annuity that could be considered drawbacks. This is not unusual, especially if you are being offered this annuity by a commissioned sales rep who could make a nice bit of income with this sale.
But, before you move forward with purchasing it, be sure that you read the small print. For example, when you take a closer look at the American Equity Foundation Gold fixed index annuity, you will find that your upward return will be "capped". So, if the underlying index has a stellar year, you will only receive a percentage of that return.
Also, in order to hang on to all of your first-year bonus, you must keep the annuity for a minimum of ten years. That is because each year, only a small portion of the bonus is considered "vested" in your account. Also, in order to take advantage of the nursing care rider, it is required that you have owned the annuity for a minimum of three years.
So, while the opportunity for growth and the safety of principal can be nice to have, the reality is that these features can be found on a long list of other fixed indexed annuities, too – and if you are able to find these benefits, while also gaining access to added features, then it may be well worth taking a look at possible alternatives.
With that in mind, if you are not 100 percent certain as to whether or not the American Equity Foundation Gold Fixed Index Annuity is right for you, and you also would like to get answers to additional questions or concerns that you have, feel free to reach out to us here through our secure contact form.
We realize that fixed index annuities can be somewhat confusing – and particularly those that have a number of added bells and whistles like the American Equity Foundation Gold. This can be the case, even for well-educated consumers – as well as for some financial advisors. However, when you are attempting to decide what you want to do with a substantial sum of your long-term savings, it is essential that you know just exactly what it is that you're getting into.
If you would like to have any additional information, along with the assurance that you know what it really is that you are purchasing, click here now to download our free report on what you need to know prior to purchasing an annuity.
What About the Fees Associated with the American Equity Foundation Gold Fixed Index Annuity?
Even though annuities can provide you with a best of all worlds scenario, these products are also fraught will fees and charges – many of which may be buried in the product's fine print. In the case of this type of annuity, fees could be charged to you both during the accumulation, or savings, phase, as well as after you have started to take income from it.
Such fees can start with the upfront sales commission that is paid to the agent who sells you the annuity. You will also find that there are a number of contract and administration fees. And, if you want to take out some – or all – of your money during the first 11 years, you will be hit with a surrender charge.
So, while understanding how your money will work while it is inside of an annuity, it is equally as compelling to know what will happen if you want to get out of the annuity before a certain amount of time has passed.
The surrender charge period on the Foundation Gold fixed index annuity looks like this:
| Contract Year | Surrender Charge % (Age 18-80) |
| --- | --- |
| 1 | 9 |
| 2 | 8.25 |
| 3 | 7.25 |
| 4 | 6.25 |
| 5 | 5.25 |
| 6 | 4.25 |
| 7 | 3.25 |
| 8 | 2.25 |
| 9 | 1 |
| 10 | .50 |
| 11+ | 0 |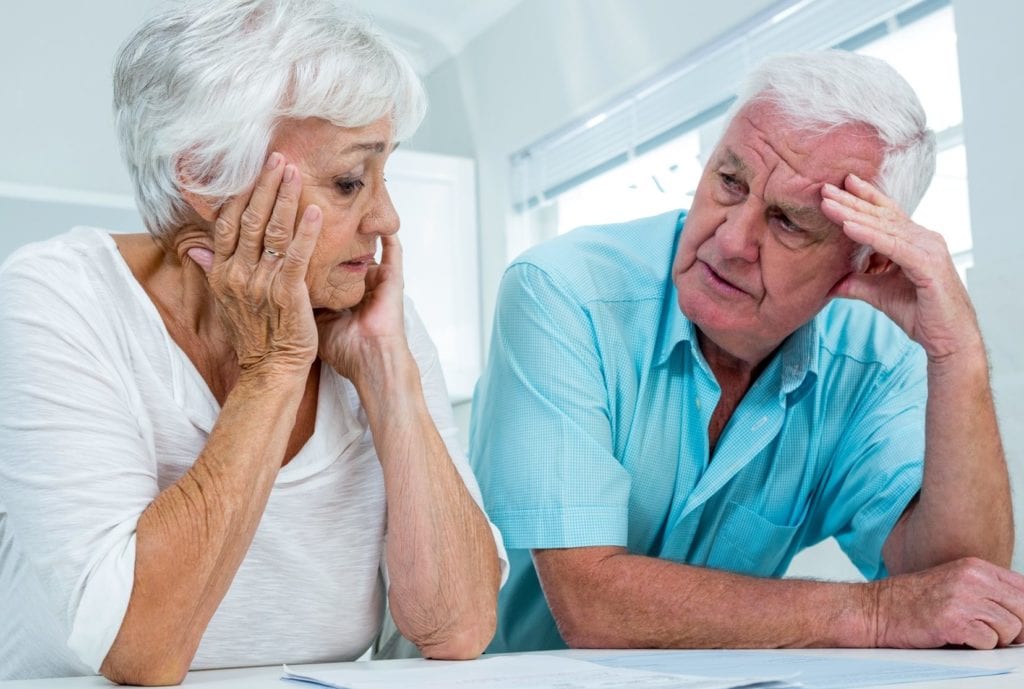 The Annuity Gator's End Take on the American Equity Bonus Gold Fixed Indexed Annuity
Where it works the best:
This annuity may work the best for those who are looking for:
Safety of principal

The opportunity for index-linked growth

Guaranteed lifetime income in retirement
Where it works the worst:
The American Equity Foundation Gold Fixed Indexed Annuity may not be an ideal fit for you if you are looking for:
Access to most or all of your money within the first ten years

Do not intend to use the lifetime income feature of the annuity
In order to truly get an idea of whether or not a fixed indexed annuity such as the Foundation Gold is right for you, click here so that you can access our free annuity buyer's report.
In Summary
There are a number of important factors that should be considered when you are determining whether or not a particular annuity – or any annuity – may be right for you. Regardless of which annuity you choose, though, this type of product should always be considered as a long-term endeavor. Because of that, you should feel confident about how this product may assist you in getting closer to your ultimate financial goals.
Sure, this annuity can provide you with the safety of your principal – which can be reassuring in a volatile stock market environment like we've had for the past several years. And, you can set up the annuity to provide you with a lifetime stream of income in the future. So, can the American Equity Foundation Gold FIA be a good product? Of course, it can – provided that it fits in with your particular needs.
But, the only way to really know the answer to that is to have the annuity tested. We can offer you this information, based on an American Equity Foundation Gold fixed index annuity calculator which uses your unique figures such as deposit amount, retirement time frame, and goals for the annuity's income stream.
In going this route, you could find that it fits the bill for you – or, you may also find out that there may be some other products out there that work better for you and your particular situation.
Likewise, if you have any additional questions that were not answered in this review, and/or if you would like some additional assistance in determining whether or not this is the right annuity product for you, then please feel free to reach out to us directly via our secure contact form here.
Have Any Additional Questions About the American Equity Foundation Gold Fixed Index Annuity? Did You See Any Mistakes?
While we do understand that this annuity review of the American Equity Foundation Gold annuity is quite lengthy, we feel that it is better to give you more information as versus too little. So, if you did happen to find this review beneficial, please feel free to forward and share it with anyone else that you think may also find value from it.
In addition, we also know that annuity information can change on a regular basis. So, if you noticed any details in this review that may need to be updated or revised, then please let us know that, and we will be happy to make any of the needed changes here. Likewise, if reading over this review caused, even more, confusion about this product, then please click here in order to let us know that, too.
We also realize that just as any other area of the financial services world, information about annuities can change on a regular basis. So, if you happened to notice any mistakes or outdated information in this review, please let us know so that we can go in and make the necessary corrections.
Are there any other annuities that you would like to see reviewed?
No problem! If there are, please let us know the name of the annuity (or annuities), and our team of experienced annuity geeks will get right on it. So, be sure to check back to AnnuityGator.com regularly for new and updated annuity review information.
Best,
The Annuity Gator