What's Covered In This Review
In this review we'll cover the following information on the Jackson National Life MAX One Fixed Annuity:
Product Type


Fees

Current Rates

Realistic long term return expectations

How it is used

How it is most poorly used
Annuities can be complex. That's where having an Annuity Investigator who loves math comes in.
We make the complex, simple.
If you've been thinking about going with a financial product that can provide you with principal protection, along with a guaranteed stream of income in retirement, then the Jackson National Life Insurance Company's MAX One annuity may be a good option for you. This annuity has several guarantees that are built directly into it, which can provide you with peace of mind.
But, before you move forward with committing yourself to this annuity – or for that matter, to any annuity – it can be beneficial for you to have a more in-depth knowledge of just exactly how these products work, as well as how it may – or may not – fit in with your particular financial situation.
Over the past decade or so, fixed annuities have become more popular – in large part due to the guaranteed income stream that they can provide. One reason for this is because many companies have done away with the defined benefit pension plan, which offered a set income stream to retirees, typically for the remainder of their lives.
Due to the growing interest in annuity products, the number of financial professionals who are selling these vehicles has also expanded quite a bit. This, however, may not necessarily be a good thing, because even though most insurance and financial advisors will want to do the right thing for their clients, they may not always be giving you the in-depth information that you need before you purchase a fixed annuity.
In addition, because of the vast interest in annuities today, the list of annuity products that are now available has grown. However, many of these offerings can be extremely confusing to understand – even for well-educated consumers (and financial advisors).
Given this, you should ideally take some additional steps towards truly understanding what it is that you're getting into before moving full force ahead – especially because you may be using a large portion of your overall retirement savings in order to purchase one. Plus, once you have purchased an annuity, due to the high surrender charges, it can be quite costly to get out if you happen to change your mind and find a product that better suits your needs.
Annuity and Retirement Income Planning Information that Can Be Trusted
If you have never visited our website before, we would like to officially welcome you to AnnuityGator.com. We comprise a team of highly experienced financial professionals who are dedicated to offering you comprehensive and unbiased annuity reviews. We have been providing these reviews for a number of years – and much longer than any of our competitors. This has made us a trusted source of annuity information.
It is possible that you have been looking for annuity information online, and in doing so, you have likely run across conflicting details about these particular products. This is actually not surprising, as there are a lot of annuities available today. You also may have recently attended a seminar about annuities where the presenter offered you lunch or dinner in return for providing you more details on the Jackson National Life MAX One annuity, or another similar annuity product. In turn, this may have led you to the Internet to find out more.
But, although there are a number of very good websites that are devoted to marketing their annuities online, some of these tend to lure visitors in by offering claims such as the following:
Highest annuity payouts

Low fees

Guaranteed income for life

Top Rated Annuity Companies

Get an Annuity Quote Now!
While these claims might sound enticing to you, it is essential that you obtain proof that they are real, just as you would before you make any other purchase of a high ticket item. When it comes to knowing more about annuities, it can often entail wading through a vast array of "small print" – which at times, may make these products even more confusing.
Yet, if you truly want to find out more about the Jackson National Life MAX One annuity – without having to go through all the details with a fine-tooth comb, then you are definitely in the right place now. In fact, dare we say that this website is the only place where you can actually find out all of the details, including the good, the bad, and even the ugly – so that you can determine whether or not this is the right annuity for you.
Often, the insurance sales people who offer fixed annuities will paint you a nice, rosy picture of how their products provide safety of principal and a lifetime income. But, in doing so, they may also leave out the information on the potential drawbacks that these products also can have. So, prior to moving forward and putting a sizeable chunk of your hard earned savings into one of these annuities, it is important for you to learn the whole story.
Just to be clear before we forge ahead, though, we do want to say that a fixed annuity can be advantageous for many people – provided that they fit in with your overall financial needs and goals. With that in mind, it is key that you know what it is that you will be getting with this annuity, as well as why you may be picking it over a long list of other potential alternatives.
This annuity review is here to help you with better understanding all of the "fine print" so that you have a much more clear knowledge of whether or not the Jackson National Life MAX One Fixed Annuity will be right for you in achieving your ultimate retirement goals.
So, if you're ready to begin, let's go ahead and dive in!
Jackson National Life MAX One Fixed Annuity
| Product Name | MAX One |
| --- | --- |
| Issuer | Jackson National Life Insurance Company |
| Type of Product | Fixed Annuity |
| Standard & Poor's Rating | AA (Very Strong) |
| Phone Number | (877) 565-2968 |
| Website | https://www.jackson.com/products/fixed-annuities/max-family/product-details.xhtml |
Opening Thoughts on the Jackson National MAX One Fixed Annuity
Jackson National Life Insurance Company has been in operation since 1961. While it began as a small family-owned business, over time the company has grown into a multi-billion dollar organization.
Today, Jackson National is considered to be the 8th largest U.S. life insurance company as ranked by total statutory assets, as well as the 16th largest U.S. life insurance company ranked by general account assets per SNL Financial.
This insurer has received a number of awards and accolades over the years, and most recently it was named as the number 2 seller of annuities in the United States (during HY 2016) by LIMRA, the number 11 largest seller of fixed rate deferred annuities in the U.S. (during HY 2016) by Morningstar, Inc., and the 18th largest seller of fixed index annuities in the U.S. (during HY 2016) by LIMRA.
The company has also earned high ratings from the major insurer rating agencies, including:
A+ (Superior) from A.M. Best

AA (Very Strong) from Fitch Ratings

AA (Very Strong) from Standard & Poor's

A1 (Good) from Moody's Investors Service, Inc.
Due in large part to market volatility over the past decade or two, the demand for fixed annuities has grown substantially as a way for retirees and / or those who are preparing for retirement to keep principal safe.
But, due to the historically low-interest rate environment that we have been in for nearly the past nine years or so, the return that is offered on fixed annuities have been extremely low. In fact, in most cases, the returns on these products aren't even enough to meet or beat the rate of inflation. Because of this, your future purchasing power could be affected in a negative way. This is particularly true if you are planning to use this annuity for a major percentage of your retirement income stream.
Before we get into the gritty details, here are some necessary legal disclosures…
This is an independent annuity product review. It is not a recommendation to purchase or to sell an annuity. Jackson National Life Insurance Company has not endorsed this review in any way, nor do we receive any type of compensation for providing this review. This annuity review is meant solely to be an independent review at the request of our readers so that they may see our perspective when breaking down the positives and the negatives of this particular annuity. Prior to committing to the purchase of any type of insurance and/or investment vehicle, it is critical that you do your own due diligence, and that you also talk with a properly licensed professional if you have any questions that relate to your specific situation. All of the names, materials, and marks that have been used in compiling this annuity review are the property of their respective owners.
For additional information on how to compare fixed annuities so that you can decide which may be the best one for you, click here in order to obtain our free annuity report.
How Jackson National Life Insurance Company Describes the MAX One Fixed Annuity
According to the Jackson National Life Insurance Company MAX One product literature, this product is a flexible premium deferred fixed annuity that can provide the following benefits:
Preservation of principal

Competitive interest rates

Your choice of interest rate guarantee periods

Tax-deferred interest accumulation

Options for guaranteed retirement income – including income for life
Jackson National states that the MAX One annuity can help you to preserve and to grow your nest egg in three ways:
First Year Bonus – The MAX One offers a first-year interest rate bonus, which can help you to boost the annuity's accumulated value over the years.

Competitive Interest Rates – You may also elect to have your initial interest rate – excluding the first year bonus – guaranteed for 1, 3, or 5 years. After that, the interest rate is guaranteed to never fall below the contract's declared guaranteed minimum interest rate.

Tax Advantages – Interest accumulates free of current taxation until you withdraw it.
The MAX One annuity also offers a standard death benefit. With this, your entire accumulated value will be paid to your named beneficiary, who can then elect to receive the benefits in a lump sum, or through a series of payments.
In addition, with the product's terminal illness benefit, if you are diagnosed with a terminal illness and meet certain criteria, you may be able to withdraw up to 100 percent of the contract's accumulated value, without incurring a withdrawal charge.
How Financial Advisors Might "Pitch" This Annuity
The Jackson National Life Insurance Company's MAX One product is a flexible premium deferred annuity that can provide a number of key benefits, including the safety of principal, tax-deferred growth, and the opportunity to receive a guaranteed income in retirement.
If you have been contacted by an insurance or financial sales person who is offering you this particular annuity, it is possible that they may have placed a key focus on certain features that it offers – such as safety and lifetime income.
However, as you have more than likely noticed, insurance and financial companies do a wonderful job of ensuring that their products sound very enticing. For instance, by reading the above list of benefits on the Jackson National Life MAX One annuity, you may have initially thought that this would be an ideal product for you.
It is important to point out, though, that if you are being offered this annuity – or any other annuity – by a commissioned sales person, then they are likely to explain the product to you, highlighting all of its positive attributes.
Yet, when you take a closer look at this annuity and its benefits, even though they may sound great, once you have gone a bit deeper into the fine print, you may start to realize that it may not be all that it was cracked up to be.
For instance, there is a fair amount of "fine print" following many of the benefit descriptions, such as the following:
First Year Bonus – Right off the bat, even though this annuity provides the first-year bonus, because of that, the fine print at the bottom of the brochure

 goes on to state that, rates in subsequent years will be lower." So much for great rates!

Competitive Interest Rates – Here, the product literature states

, "If you elect the 3-year or 5-year guarantee period, the rate credited to your contract will be lower than if the extended guaranteed period had not been selected. The 3- and 5-year extended guarantee periods may not be available in all states and are subject to availability."

Tax Advantages – Even the tax advantages may be iffy unless you meet certain criteria. For example, first, some states impose premium taxes. In addition, if you are using this annuity to fund a qualified plan, the tax deferral really won't offer you any additional tax related value.
Plus, when it comes to some of the other features of this product, such as the terminal illness benefit, you will find even more small print in that the "terminal illness benefit is limited to an aggregate of $250,000."
So, while safety of principal and a lifetime retirement income may be important, the reality is that these features can be found on any fixed annuity – and, if you are able to find these features, along with the opportunity for a higher return on your funds, it may be worthwhile to take a closer look at other alternatives that are available to you.
The bottom line is that yes the Jackson National Life MAX One annuity can offer some nice benefits. But, once you have locked up a sizeable sum of your hard earned savings in it, it may be too late for you to change your mind if a better option were to come along.
Given that, if you are still not 100 percent positive that this annuity is the right choice for you, and you would like to have answers to any additional questions or concerns that you have, please feel free to reach out to us via our secure contact form here.
We understand just how confusing it can be when trying to decide whether or not a particular annuity may be right for you. But, knowing what you need to look for in these products is critical, as they could comprise a significant percentage of your retirement funds. If you want additional assurance that you know what it is you are purchasing, then click here to download our free report on what you need to know before buying an annuity.
What About Fees on the Jackson National Life MAX One Annuity?
On top of knowing how your money may perform in an annuity, it is also wise to get a good grasp on how – and how much – in fees that you may be charged for a given product. Annuities can, and often do, charge fees – which can occur during the product's savings, or accumulation, period, as well as during the time that you are withdrawing.
These fees can often times really add up, too, which can have an impact on the amount of money that you are able to save, and ultimately the amount of income that you will receive in the future.
Just some of the fees that are typically found on fixed annuities can include an up-front commission that is paid to the insurance or financial advisor who sold you the product, as well as contract and administrative charges. Also, if you need or want to take out more than 10 percent of your contract value during the early years, you will also be assessed a surrender charge.
With regard to the Jackson National MAX One annuity, the surrender charges go on for the first full six years that you own the product. These are outlined as follows:
| Completed Years Since Receipt of each Premium Payment | 0 | 1 | 2 | 3 | 4 | 5 | 6+ |
| --- | --- | --- | --- | --- | --- | --- | --- |
| Withdrawal Charge | 6% | 5% | 4% | 3% | 2% | 1% | 0% |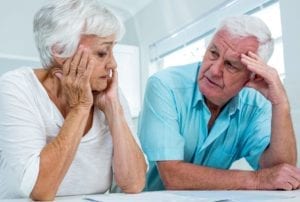 The Annuity Gator's End Take on the Jackson National Life MAX One Annuity
Where it works best:
This particular annuity will usually work the best for those who are looking for:
Safety of principal

Guaranteed lifetime income in retirement

Guaranteed rate protection – at least for a short period of time after purchasing the annuity
Where it works the worst:
This annuity may not be an ideal fit if you:
Want access to most or all of your funds within the first several years (during the surrender period)

Are seeking a high rate of return on your money

Do not intend to use the lifetime income feature
In order to truly know how to compare the best annuity options for you, click here so that you can download our free annuity report.
In Summary
There are a number of key factors that should be considered when determining which annuity may be right for you – or even if an annuity is the best option for your money. In any case, annuities are always considered to be long-term financial endeavors.
Because of that, it is essential that you feel comfortable in knowing how an annuity may get you closer to your ultimate retirement goals.
If you are considering the purchase of a fixed annuity, then you can count on keeping your principal safe, as well as receiving a guaranteed income in the future, and in turn, if you choose the lifetime income option, you can be assured that you won't run out of income, no matter how long you may need it.
In the case of the Jackson National Life Insurance Company's MAX One annuity, there can be some positive feature. However, it could still also fall a bit short – and quite honestly, there may very well be some better options that are available to you. This is especially true if you are looking for lifetime income, the safety of principal, and the opportunity to obtain a higher amount of growth.
If you still have any additional questions regarding whether this particular annuity is the right one for you, or even if you just simply need some additional assistance in guiding you in the right direction, please feel free to reach out to us directly through our secure contact form here.
Have Any Additional Questions on the Jackson National Life MAX One Annuity?
We realize that this review may have been somewhat long. But, in providing you this information, we would prefer to give you "too much" in terms of detail, rather than not enough. So, if you found this annuity review to be helpful, please feel free to pass it on and to share it with others who you think may benefit from it, too.
Also, we understand that, as with most other elements in the financial world, information on annuities can change often. So, if you happened to notice any information in this review that was outdated or needs changing, please let us know and we will be more than happy to revise it as quickly as possible.
If this annuity review caused you to be more confused about annuities, or if by reading through it, it prompted some additional questions that you would like to have answered, then please click here to let us know that, too.
Are there any other annuities that you would like to see reviewed?
Not a problem! Our team of annuity "geeks" will get on the case and provide more in-depth details on it, too. Just simply click here in order to provide us with the name of the annuity (or annuities) that you would like to know more about, and we will do our best to get the details online as quickly as possible.
Best,
The Annuity Gator