What's Covered In This Review
In this review, we'll cover the following information on the Jackson National Life OptiMAX Three Fixed Annuity:
Product Type

Fees

Current Rates

Realistic long-term return expectations

How it is used

How it is most poorly used
Annuities can be complex. That's where having an Annuity Investigator who loves math comes in.
We make the complex, simple.
If you've been seriously thinking about purchasing an annuity because you want to assure yourself of long-lasting retirement income in the future, then the Jackson National OptiMAX Three annuity could be a good financial vehicle for you. One key reason for this is because, as a fixed annuity, the OptiMAX Three offers some nice interest rate and principal protection guarantees, as well as the opportunity to receive income for the remainder of your lifetime.
Yet, before you dive in and sign on the dotted line to purchase this product, it is a good idea to initially get a thorough understanding of how this annuity works, and whether it does or does not fit in with the other short and long-term financial goals that you have.
Over the past decade, or so – and especially since the market and economic downturn of 2008 – fixed annuities have become much more popular due to their safety and their guarantees. Plus, regardless of what happens in the market, these annuities can remain stable, allowing you to sleep better at night.
There is always two sides to the story, though, and in this case, it is important to consider the historically low-interest rate environment that we've had for many years – and possibly for a while going forward. Because of the low rates that are currently offered by fixed annuities, it would be extremely difficult for your money to keep pace with future inflation, much less beat it – and this can have a negative impact on your income, and your lifestyle, in the future.
In addition to that, annuities should always be considered as long-term financial endeavors. So, unless you are 100% sure that the Jackson National OptiMAX Three is the ideal annuity for you, then you can also run the risk of getting into something that is very difficult, and costly, to get out of.
This annuity review is here to help you in better understanding the features and benefits of the Jackson National OptiMAX Three fixed annuity. This includes the good, the bad, and yes, even the ugly so that you can make a much more informed decision about this product.
Annuity and Retirement Income Planning Information That You Can Trust
If this is your very first visit to our website, then please allow us to officially welcome you to AnnuityGator.com. We are a team of experienced financial professionals who provide highly comprehensive, and nonbiased, annuity reviews.
We have been doing this for many years now – much longer than some of the other annuity websites that you may have run across in your search for annuity information. In fact, there are a number of copycat sites out there that will make bold claims about their annuity offerings but are really just looking for your name and contact information.
We've been at this for quite some time now, and because of that, many consumers look to us as a highly trusted source of annuity information – especially if they are not quite sure what to look for in a
possible annuity purchase.
If, by chance, during your quest for more details, it is likely that you have noticed certain sites that tout their "low fees," "high-income payouts," or "top-rated annuity carriers." Unfortunately, although these claims may initially sound very enticing, these websites are only telling you some of the information. So, prior to moving forward with a decision – either to buy or to move on – just be certain that you have all of the pertinent facts.
So, if you're ready to get started, let's dive in!
Jackson National OptiMAX Three Fixed Annuity at a Glance
:
| Product Name | OptiMAX Three |
| --- | --- |
| Issuer | Jackson National Life |
| Type of Product | Fixed Annuity |
| Standard & Poor's Rating | AA (Very Strong) |
| Phone Number | (877) 565-2968 |
| Website | www.jackson.com |
Jackson National Life Insurance Company has been in business since 1961. While it initially began as a smaller, family run business, other the years the company has grown substantially – particularly in the area of fixed and fixed index annuities. In fact, for 2016, Jackson National was ranked as the number one seller of annuities in the United States (per LIMRA).
Opening Thoughts on the Jackson National OptiMAX Three Fixed Annuity
The company is also considered to be one of the 50 largest individual U.S. life insurance companies, as ranked by total statutory assets. Broken down, Jackson National ranks as the:
8th largest U.S. life insurance company ranked by total statutory assets.

15th largest U.S. life insurance company ranked by general accounting assets.

18th largest U.S. life insurance company ranked by statutory surplus plus asset valuation reserve and interest maintenance reserve.
Given all of this, suffice it to say that Jackson National is a strong and solid insurer. And, it will likely continue on its upward path, as fixed and fixed index annuities have become so incredibly popular over the past few years, due in large part to market volatility.
As an example, with a fixed annuity, you know that your money is safe. You also have the assurance that the money that is inside of the annuity will grow at a set rate of return. But, because interest rates today are still so extremely low, your money may not go very far in a fixed annuity – especially after you factor in the various fees.
Before we get into the gritty details, here are some necessary legal disclosures…
This is an independent annuity product review. It is not a recommendation to purchase or to sell an annuity. Jackson National Life Insurance Company has not endorsed this review in any way, nor do we receive any type of compensation for providing this review. This annuity review is meant solely to be an independent review at the request of our readers so that they may see our perspective when breaking down the positives and the negatives of this particular annuity. Prior to committing to the purchase of any type of insurance and/or investment vehicle, it is critical that you do your own due diligence, and that you also talk with a properly licensed professional if you have any questions that relate to your specific situation. All of the names, materials, and marks that have been used in compiling this annuity review are the property of their respective owners.
For additional information on how to compare fixed annuities so that you can decide which may be the best one for you, click here in order to obtain our free annuity report.
How Jackson National Describes the OptiMAX Three Fixed Annuity
Based on Jackson National annuity MAX series literature from Jackson National, the MAX series of fixed annuities can provide you with:
Preservation of Principal

Competitive Interest Rates

Your choice of interest rate guarantee periods

Tax-deferred interest accumulation

Options for guaranteed retirement income – which includes a lifetime income option
These annuities are designed for providing a secure retirement income, as well as a tax-deferred accumulation that can continue to grow and compound until the time you withdraw it.
The product brochure even goes so far as to show the difference between taxable growth versus tax-deferred.
There are some additional "bells and whistles" that can be added to the annuity to help in "customizing" it, and/or help with future anticipated expenses, such as costs that are related to a qualifying terminal illness.
Your beneficiaries can also be protected with the standard death benefit. Here, the entire accumulated value of the annuity will be paid out to a named beneficiary (or beneficiaries) in either a lump sum or in a series of payments. If you also add the optional EarningsMax death benefit, if you pass away prior to age 69, your named beneficiaries will receive an additional 40% of the annuity contract earnings in order to help with paying required taxes on these funds. (For annuity owners who pass away between the ages of 70 and 75, the EarningsMax would be calculated at 25%).
How Financial Advisors May Pitch This Annuity
As a fixed annuity, the OptiMAX Three annuity from Jackson offers several guarantees, such as a guaranteed interest rate period. When the time comes to convert the annuity over into an income stream, the lifetime option can be chosen, which will also provide the certainty of an ongoing income in retirement.
Yet, while many financial advisors will likely focus a great deal on these features, there is more information that you need in order to make a well-informed decision. Because some of these factors can be considered as drawbacks, some advisors will just lightly gloss over them – even they even bring them up at all. But it's important that you know this, too.
For example, you look closer at the fine print, what you may find is that the competitive interest rate that was advertised in the brochure could end up being lower down the road. (Unfortunately, though, once you've locked yourself into an annuity, it is usually many years before you can withdraw all of your money without a surrender charge).
An interest rate guarantee of three years is offered by Jackson National – subject to availability, as is the five-year option. But, moving on through the fine print, you will also notice that the interest rate that is credited to the three and five year periods will be lower than that credited to an annuity contract having just a one-year rate guarantee.
So, what the heck happened to a set long-term return?
We're not sure, either.
In fact, moving on to the Jackson National website, you will also notice that the guaranteed interest rate on this, as well as the other fixed annuities in the OptiMAX series, are not really all that long-term at all.
So, when all is said and done, this particular annuity from Jackson National Life can provide you with some nice features – primarily the safety of principal and an income that you can count on in retirement. But the reality is that these benefits are really nothing that you can't get from hundreds – or possibly even thousands – of other annuities that are out there in the market.
That being said, if you still aren't completely sure that the Jackson National OptiMAX Three is the ideal annuity for you, it is easy to understand why. But the way we look at is that, better to know these things now than to move forward with a relationship that you may not be happy with in the future.
If, however, you do still have any additional questions that can help you in your decision about this – or any other – annuity, then please do feel free to reach out to us through our secure contact form now.
In addition, if you'd like to read up on how annuities work – as well as the things that you need to know before you purchase an annuity – then just simply click here in order to instantly receive, with no obligation, our free report on what you need to know prior to purchasing an annuity.
What About the Fees on the Jackson National Life OptiMAX Three Annuity?
Just about any financial or insurance product is bound to have some fees – and the Jackson National OptiMAX Three annuity is no different. Fixed annuities will often times have an upfront commission, much of which goes to the agent who sold you the annuity. There are also ongoing administrative charges. Check the Jackson National Life OptiMAX annuity prospectus or website for more details here.
There are also several years of surrender charges if you want to take out more than 10% of your money in any given year. The surrender fee schedule for this annuity is as follows:
Jackson National MAX Fixed Annuity Series Surrender Charge Schedule
| Completed years since receipt of each premium payment | 0 | 1 | 2 | 3 | 4 | 5 | 6 |
| --- | --- | --- | --- | --- | --- | --- | --- |
| Withdrawal / Surrender Charge % | 6 | 5 | 4 | 3 | 2 | 1 | 0 |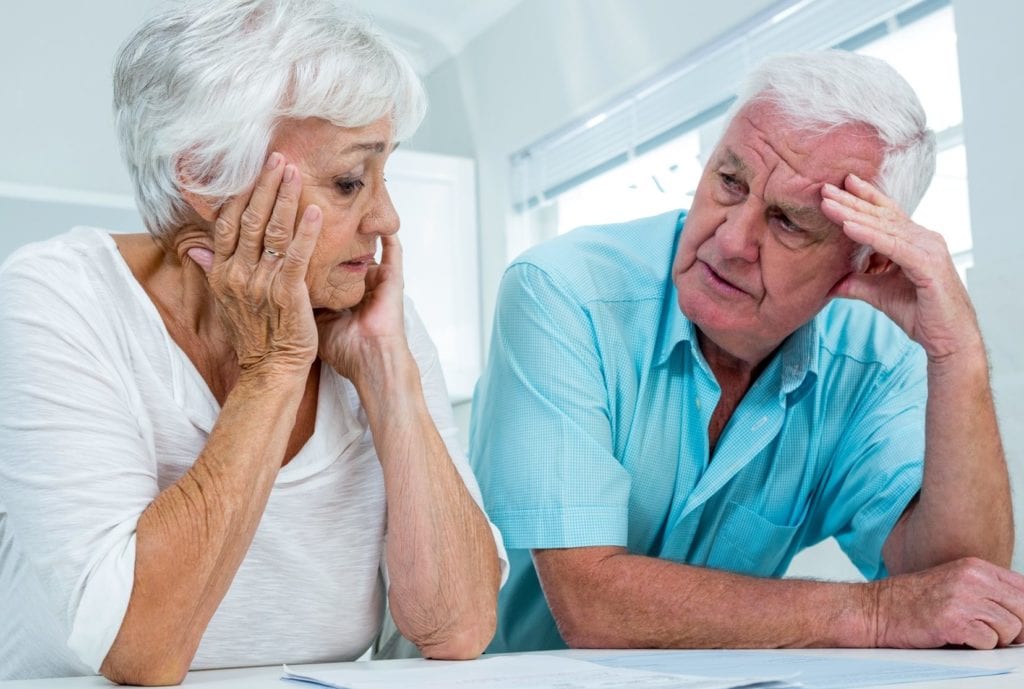 The Annuity Gator's End Take on the Jackson National Life OptiMAX Three Fixed Annuity
Where it works best:
This annuity will typically work best for those who:
Have a shorter planning time horizon

Want to ensure protection of principal

Are seeking a guaranteed rate – at least for a certain period of time

Want lifetime income
Where it works the worst:
The OptiMAX Three fixed annuity may not fare so well for those who are:
Looking for a higher return

Want to access most or all of their annuity deposits within the first seven contract years

Not looking for, or intending to use the lifetime income feature
But, even given the information about the OptiMAX Three fixed annuity from Jackson National Life Insurance Company, it is difficult to make an across-the-board determination in terms of whether or not certain investors will or won't benefit from this annuity. The only way to really know if this annuity will work for you is to have it tested.
We can provide that test for you by using the Jackson National MAX annuity calculator and plugging in figures that are more specific to your particular situation. So, if you'd like more detail as it pertains to you and this annuity, please contact us here via our secure contact form.
You can also get more details on how you can compare the best annuity options for you. Just simply click here so that you can immediately download our free report on how to compare annuities.
In Summary
Annuities have become more in demand over the past several years – and when you are considering a fixed annuity, it can be comforting to know that you will have a set rate of return and safety of principal – regardless of what occurs in the stock market.
But even with these guaranteed, along with a lifetime income stream, it is still important that you factor in all of the information. Because annuities are long-term commitments, you need to be sure that the one you go with is right for you.
With that in mind, even though the Jackson National Life OptiMAX Three fixed annuity could be a nice option for you, in all reality, it could also fall somewhat short. And quite frankly, there may be some better options out there for you, especially if you are seeking lifetime income, as well as the ability to earn a higher return.
So, if you still have any additional questions or concerns about the Jackson National Life Insurance Company OptiMAX Three fixed annuity, then please feel free to give us a shout via our secure contact form here.
Has This Annuity Review Sparked Any Additional Questions or Concerns? Did You Notice Any Mistakes in the Review?
Annuities can be somewhat complex products – even the fixed annuities that may not have quite as many "moving parts" as variable or fixed index annuities. But in any case, these financial vehicles can still be somewhat confusing – even for well-informed consumers. In that case, if this review has sparked any additional questions or concerns that you may have, please let us know and we'll be happy to address them.
Likewise, if you noticed that any of the information in this Jackson National annuity review needs to be revised or updated, please give us a shout and let us know that too. We'll be happy to get right on this and make any necessary corrections to the review.
Also, if there are any other annuities that you would like to see reviewed, just let us know, and our team of annuity geeks will get to work on those and have them on our website as soon as possible.
Best,
The Annuity Gator